Write For Us
We welcome ideas for new books in all the areas in which we publish.
We now use an online submissions portal for all book proposal submissions, which can be found by clicking the below 'Click here to Submit' button.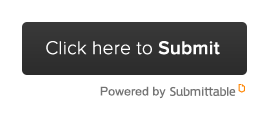 Please note that Submittable is a third party organisation and is not managed by Singing Dragon / Handspring Publishing. You can find Submittable's Terms & Conditions here: https://www.submittable.com/terms
Due to our organization's hybrid work model and multiple office locations, we do not accept postal submissions. Any material sent to an office will not be returned and we cannot guarantee a reply.

Where there is existing printed material that you wish us to consider (for example, a self-published book), please complete our proposal form first to tell us about your work. If interested, we will then ask for additional material after having reviewed the proposal.

If, for access reasons (for example, health or disability), you find it difficult to use our online proposal form, please email proposals@jkp.com with 'Accessibility' in the subject line and we can provide the proposal questions in a different format.

Your proposal will be carefully read by our editorial team. The editorial process can take some time, and it may take up to eight weeks before we are able to let you know whether or not we are interested in taking your proposal forward.
If you have any questions or concerns about the proposal submission process please proposals@jkp.com.
---
Here's what some of our recent authors had to say:
"Singing Dragon diligently provides meaningful books of exceptional quality that significantly contribute to the betterment of health and lead to more compassionate living."
– CT Holman, author of Treating Emotional Trauma with Chinese Medicine and more

"I have definitely made the right decision to work with Singing Dragon as publisher. Everyone in the team is friendly, helpful and easy to communicate with. Everything is very well organized and highly professional."
– Sabine Schmitz, author of Treating Psoriasis with Chinese Herbal Medicine and more

"Working with this dedicated group of professionals has been truly rewarding."
– Gail Parker, author of Restorative Yoga for Ethnic and Race-Based Stress and Trauma and more